CNC Ala 100K Milestone Raffle
The raffle draw has now concluded! Here are the winning numbers:

1st Prize: #178

2nd Prize:#010

3rd Prize: #483
Each of the respective wallets will contain one of these Prize Marlowe Claim tokens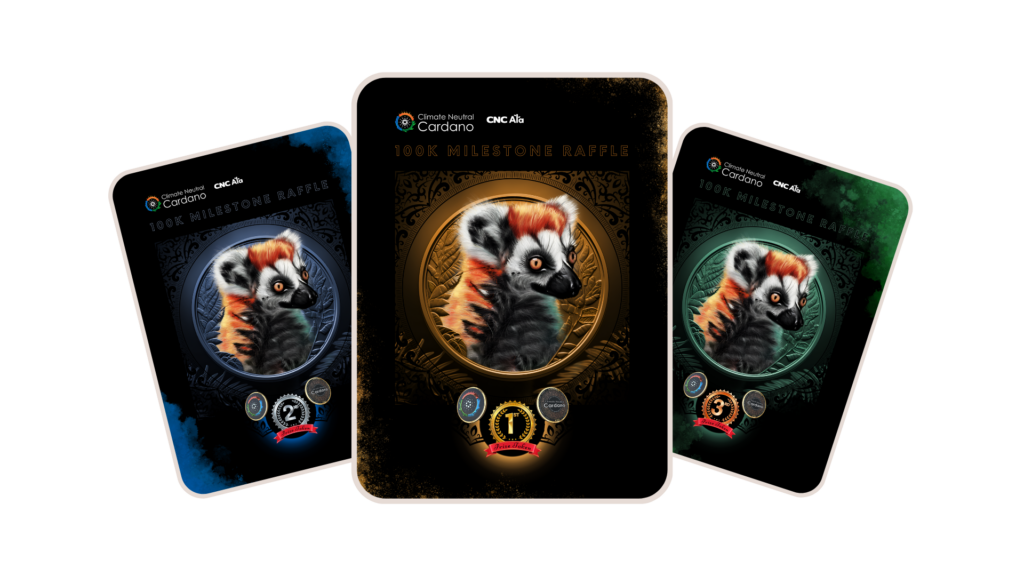 Policy ID: 13ff06b51c6c6b4d171255280027982d8e50055470516614195b4ec6
Get ready for an exhilarating journey, filled with suspense, thrill, and rewards! Our CNC Ala 100K Milestone Raffle is an electrifying fusion of fun and philanthropy – a chance to take home incredible prizes while directly supporting a cause dear to our hearts, Tetikasa Ala/CNC Ala.
By purchasing an exclusive NFT raffle ticket, you could be the lucky one walking away with prizes valued up to 8000 ADA! Including NEWM tokens to distinctive NFTs and CNC Ala tokens, our prize pool is brimming with enticing rewards. More importantly, every ticket you buy brings us one step closer to our monumental 100K ADA funding goal, paving the way for a greener, more sustainable Madagascar.
Here's everything you need to know:
Raffle ticket sales commence on Friday, July 14th.
For a shot at winning one of our three sensational prizes, simply buy an NFT raffle ticket.
The sales window opens on July 14th (Epoch 424) and closes either when all 600 tickets are sold out or on August 23rd (end of Epoch 431).
We will be announcing our winners during an exciting live-streamed event. To ensure absolute transparency and fairness, our winners will be chosen by our purpose-built Marlowe smart contract, which will make the random selection.
There are only 600 unique raffle tickets up for grabs, making every single one a golden opportunity!
This isn't just a raffle; it's a call to action. It's a chance to rally behind a common goal, to contribute meaningfully to a worthy cause, and to stand a chance at winning some fantastic prizes. So, what are you waiting for? Grab your ticket and join us on this exciting journey towards sustainability!
The raffle has concluded, congrats to the lucky winners!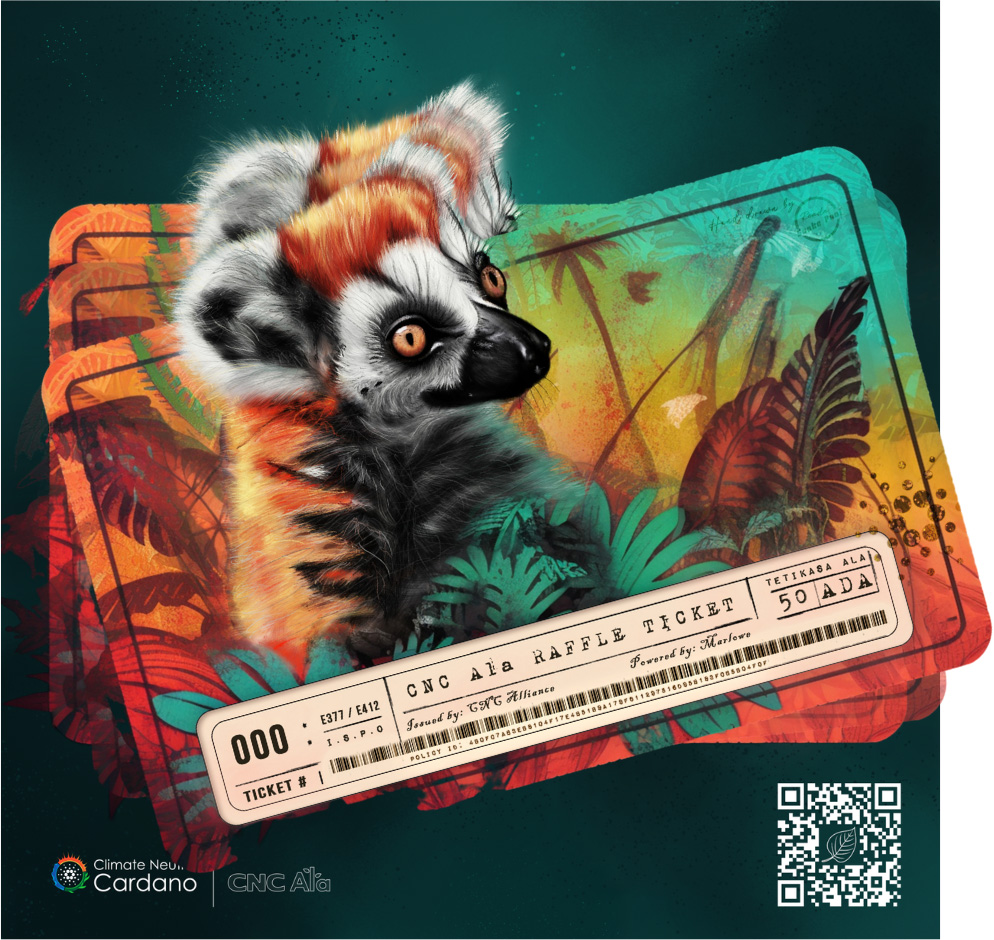 Check out the prizes (link goes to Marlowe Smart Contract prize address):
Policy ID: 4b0fc7ab3eb8104f17e4b51b9a179f811297516d95b183f0b5b04f0f
Thank you to our sponsors: